VENUES.
All of our Triple Arrow Camps are hosted at high-class venues with facilities perfect for creating a premier experience for everyone on camp. Select the different locations below to see what's on offer to our campers at each site.
ST SWITHUN'S SCHOOL, WINCHESTER
St Swithun's has a reputation as a school with a high level of academic achievement and boasts excellent sporting facilities including six Lacrosse Pitches, Floodlit Tennis Courts, Athletics Track and Swimming Pool all within its 45 acre campus.
England Lacrosse will be hosting two camps at the school within its 2020 Triple Arrow Programme; one during Easter followed by one in the Summer Holidays.
Boarding Facilities:
Residential Campers will have sole occupancy of Hyde Abbey and High House boarding houses, each containing 40 Single occupancy rooms.
Site Map: St Swithun's School Summer
CHELTENHAM LADIES' COLLEGE
Cheltenham Ladies' College with their new multi-million pound Health and Fitness centre will be the venue for England Lacrosse's 2020 Perform+ Triple Arrow Camp in April.
In addition to access to both grass and artificial pitches, campers will also benefit from access to indoor fitness rooms for Strength and Conditioning sessions, Spin Rooms for daily post-lunch warm ups and the Swimming Pool for recovery sessions.
Boarding Facilities:
Residential Campers will occupy St Austin's House, located a five minute walk from the Health and Fitness Centre.
CHARTERHOUSE SCHOOL, SURREY
Located in Godalming, Surrey, Charterhouse School and its grounds encompass over 200 acres of land providing perfect surroundings for our camps.

A well-established venue of Triple Arrow Camps, Charterhouse School will once again host a camp in the 2020 Summer Programme.
Boarding Facilities:
Campers will occupy two of the new school houses located on the sports field side of the campus with both single and twin occupancy rooms.
Site Map: Charterhouse School 2020
QUEEN ANNE'S SCHOOL, READING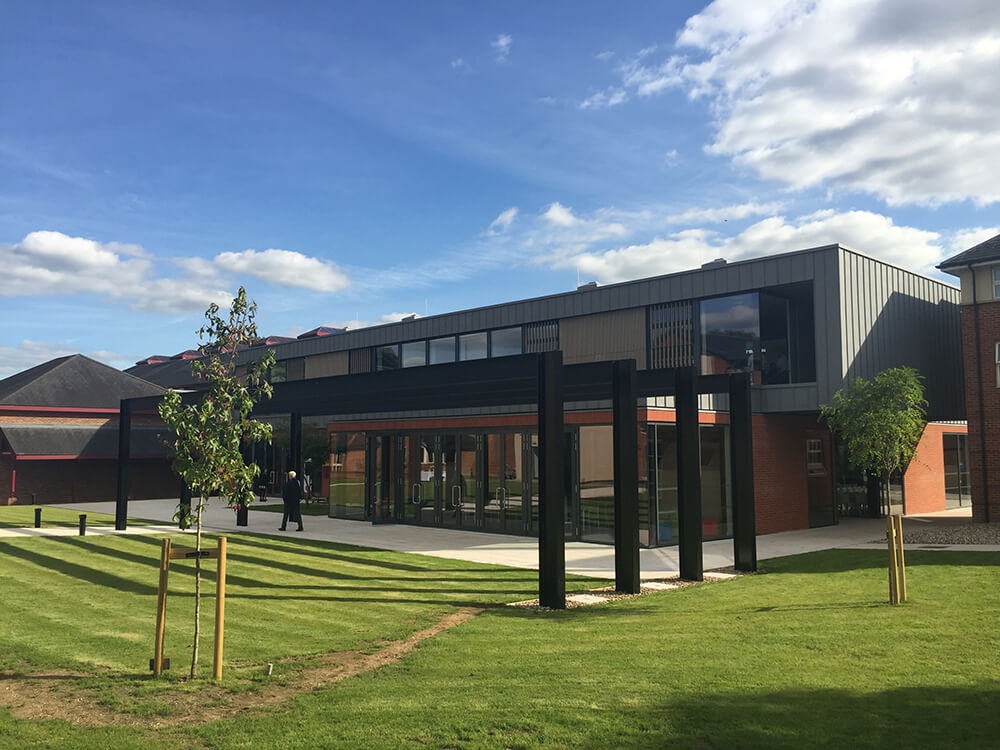 Located in a central location just outside of Reading and 15 minutes from the M4, Queen Anne's School is set across 35 acres of land providing state of the art facilities with four lacrosse pitches, athletics track and indoor swimming pool to use and enjoy.
Boarding Facilities:
Campers will be housed in the newly renovated Michell House facilities, providing extra capacity for 2020.
Site Map: Queen Anne's School
RENDCOMB COLLEGE, CIRENCESTER
A stunning setting in the heart of the Cotswolds with 230 acres of land, Rendcomb College provides the ultimate authentic camp experience.
Six lacrosse pitches, athletics track and outdoor swimming pool are all accessible throughout the week at camp.
Boarding Facilities:
Residential campers will have access to two wings of on-site accommodation, with space for up to 44 residential campers.